I know there's irony in this...I just know it.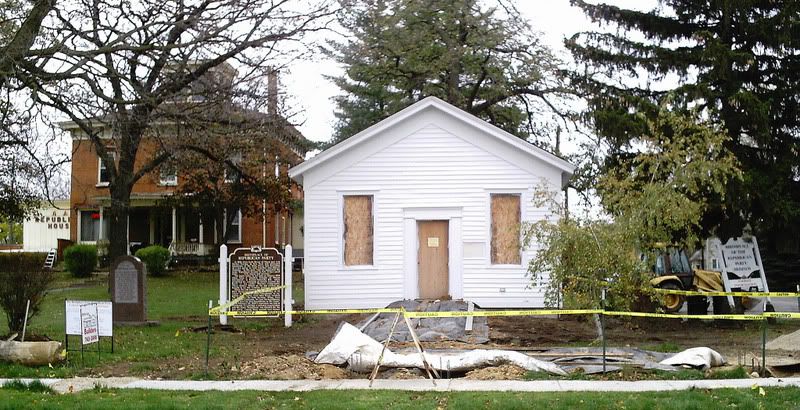 Today, I had to drive out to lovely Ripon, Wisconsin - home of 'Ripon Good Cookies' and also 'the birthplace of the Republican party'. It's got a cute downtown and some nice people.
On the way into town, I nearly took out an old lady, a blind guy with a guide dog, and a Cub Scout pack as I swerved to the side of the road, lept from the truck and snapped the picture above.
Anyway, there it is.
The real deal.
The actual house.
'The birthplace of the Republican party.'
I'm too tired to even write something humoruous like - if they can't even be trusted with the house you were born in, how can they be trusted with the big House on the Hill in Washington, D.C., or that spiffy White House down the street from it? I'm too tired to go for a cheap chuckle.
Oh, wait...I guess I'm not.